The Beach Awaits!
Booking Your Next Event at The Beach YYC
September 25, 2023 | The Beach YYC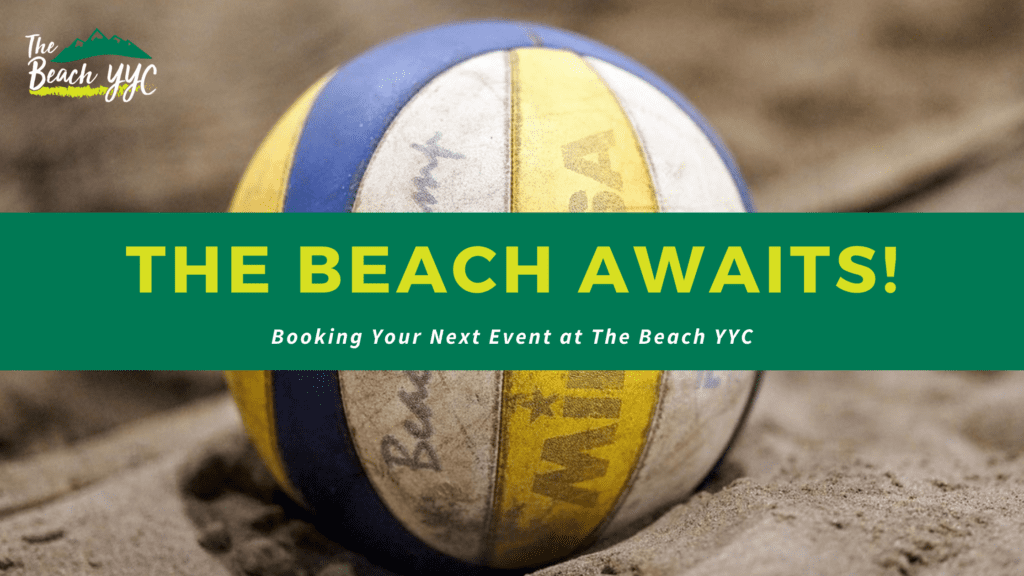 We love summer. Those blue skies, shining beams of sunlight, and carefree vibes can be found at
the best beaches Calgary has to offer but the season can only last so long. This is a problem we
were all too happy to solve when we opened The Beach YYC (3030-260 Portland Street SE),
the first accessible, safe, inclusive indoor space for year-round access to wall-to-wall sand in the
city.
Primarily, our soft sand plays host to five courts of indoor beach volleyball (a smashing good
time if we do say so ourselves) but we offer so much more than sets, nets, and spikes. This is no
ordinary venue, Calgary, our space promises to elevate your event to the next level and provide a
truly memorable experience.
Corporate Outings – The office environment can be rewarding but taxing. Your group works
very hard and deserves a break from boardrooms, memos, and meetings. Think of how
appreciative your coworkers will be to have a day at the beach (all without the risk of sunburn) in
this pristine proxy paradise.
Team Building Retreats – Kick off your shoes and dig your feet in for a memorable day of
bonding. Check out the beachside Tiki Bar for all your refreshment needs and play games and
remind yourself of what it's like to be active – no athletic ability required. Plus, if you're
planning a presentation we've got a projector and free WiFi!
Birthdays – Don't settle for ordinary when you can have extraordinary! It doesn't matter if
you're turning five or fifty, we accommodate all ages and are happy to customize your dream
day – we even have a bouncy castle! Let loose, run free, and celebrate another trip around the
sun with fun and play or a sophisticated soirée while you're surrounded by family and friends.
Parties – Trust us, your guests will never forget their holiday or special event at our beach.
Embrace the spirit of togetherness under and transform your gathering into something
tremendous! It's a touch of tropical allure in an urban jungle all without taking an expensive
flight to a crowded destination.
Sports – We're all about active fun. Along with Volleyball we offer Ultimate Frisbee, Spikeball,
Soccer, and Dodgeball! If you're looking to break a sweat and get competitive or just have casual
fun with friends, our sublime sand is the ideal setting to get your sport on. It's an action-packed
day that will have you laughing, cheering. Be sure to capture it on social media and create
moments to look back on.
Of course, these are just some of the options you can book with us. We're versatile and always
open to working with you to create something personalized to your unique needs, our skilled
event planners will bring your vision to life. After all, what sort of beach would we be if there
were too many rules and restrictions?
For the latest updates find us on Instagram at @thebeachyyc and call 1-403-475-4031 or email
info@thebeachyyc.ca to book your next adventure today!